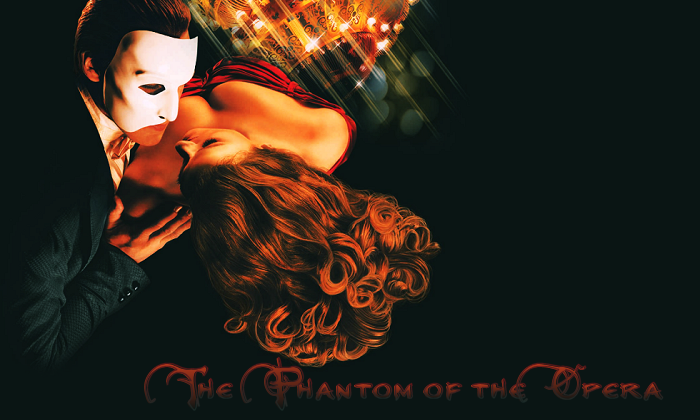 Phantom of the Opera
Andrew Lloyd-Webber's stage show of The Phantom of the Opera is the most well-known re-telling of Gaston Leroux's "Le Fantôme de l'Opéra" (The Phantom of the Opera). The book, written in 1909/1910, has had many adaptions over the years (from books, TV shows, movies and stagings), but the musical version has turned this loved story into "highest-grossing entertainment event of all time".
The story of the disfigured Phantom is said to be based on a gothic-horror novel, "Trilby", which was written by George du Maurier in 1894. Leroux's novel casts the Phantom as Erik, "a demented genius with a deformed face, who terrorizes the Opera Garnier, under which he builds his lair and where he takes the love of his life, a beautiful soprano, under his wing". Lloyd-Webber's stage-show was said to be inspired by a viewing of another musical adaption of the novel by Ken Hill. Lloyd-Webber then developed his own to suit his wife at the time, Sarah Brightman. The musical was created with Charles Hart (who went onto work with Lloyd-Webber on 'Aspects of Love'). The musical launched in 1986, and recently celebrated its 20th anniversary on London's West End. It is currently the longest running show on Broadway. It swept several awards at the Olivier, Drama Desk and Tony Awards. World-wide it is grossed $3.3 billion (US) with over 80 million people seeing the show. For more information about
The Phantom of the Opera
see some of the sites listed below.
Official Sites
Official site
Really Useful Group
Phantom Las Vegas
PotO @ Playbill
PotO @ IBDb
Fansites & Forums
Phantoms Opera
(forum community)
Angel of Music, Angel of Darkness
Phantom of the Opera
(fan community)
Point of No Return
Angel of Music's Labyrinth
Information
Phantom adaptions
Ken Hill's PotO
The information above was provided by Adia.